Blog > What do you know about laminate flooring?
What do you know about laminate flooring?
---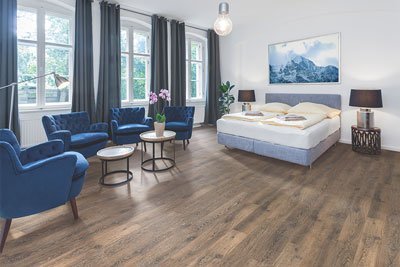 Once you begin to peruse the laminate flooring line, you may find many options and benefits you did not previously know about. In today's post, we would like to share some facts with you about this floor covering that you might find incredibly beneficial to your flooring process.

Laminate is still current and valuable
Some would say that laminate flooring is outdated, and we couldn't disagree more. However, one of the most impressive features of this flooring line is the remarkable quality level available at such an affordable price.

For instance, you will find these floors to be a great addition to even your busiest spaces, with both the flooring itself and its wear layer available in thicknesses that cater to your specific requirements. For example, choose thicker materials if you are a parent or pet owner and thinner options for areas with little to no traffic.

Visuals are also impressive in this line, mimicking solid hardwood and all-natural stone with ease. The textures, patterns, and color options create a beautiful décor match in any space and can even withstand trend changes when they come.

When you're ready to get started on your flooring remodel, be sure to reach out to our team. We look forward to helping you create your perfect floors.

We will help with your laminate needs
When you choose Quality Carpets and Floors for your remodeling needs, you'll find that we are entirely dedicated to your complete satisfaction, no matter how large or small the remodel. Our associates will put their expertise to work for you with personalized attention to detail.

We provide materials and services to homeowners in Munster, Highland, Hammond, Dyer, and Lansing, IL, and we would love to work with you on your project as well. So be sure to visit today for outstanding options in this line, including waterproof laminate flooring and so much more.